What to know about smart lighting in Des Moines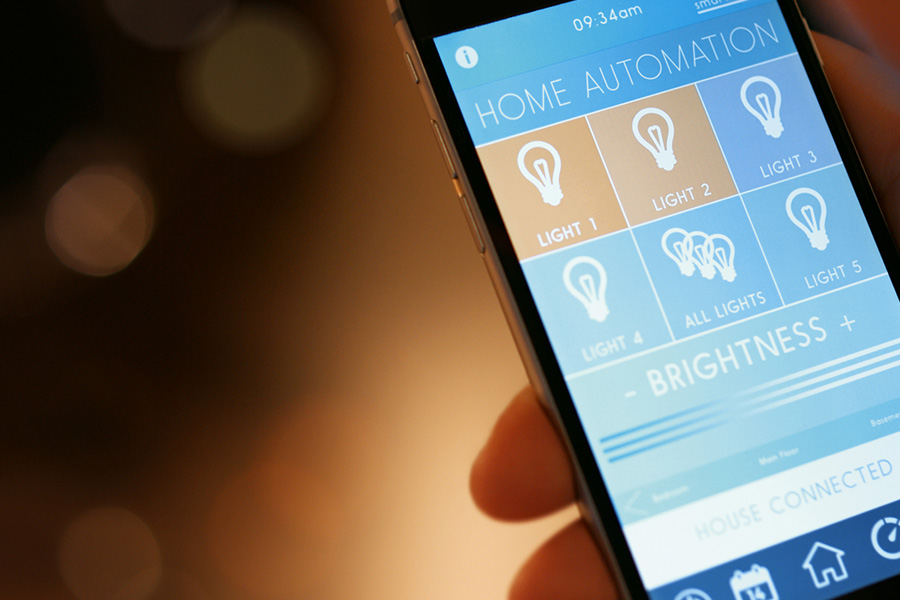 Can you imagine what Thomas Edison would think about modern Des Moines smart lighting? Starting from his breakthrough in illumination, we currently enjoy home automation systems that can manipulate all your home's lighting through your smartphone. But before you rush off and purchase the heavily advertised new advancement, do some research first, so you understand what's the best bulbs for your house.
Select the platform you're used to
Many systems work with several different platforms to adjust your smart lighting in Des Moines, but it might be best to stay with something you're already most comfortable with . For example, if you use an Android cell phone, you might opt for something that supports Google. Or you could choose your Echo as an alternative so you can incorporate spoken instructions with your device. Keep in mind, if you select a Vivint home security system, your app for controlling your smart lights will be available on the well-known platforms of Amazon, Google, and Apple.
Should you include a smart hub?
You could get a few smart light bulbs that integrate straightforwardly with your home network, but then you lose out on some nice benefits. Vivint's Smart Home Automation is able to incorporate nicely into your security system if you want the most versatile performance from your Des Moines smart lighting.
It just makes sense to connect to a central hub and associate your lights with a smart doorbell, entry-point sensors, and your additional automation and security equipment. As a result your smart lighting can automatically illuminate if an outside camera detects unexpected developments. You can even have your lights turn off as your home security activates at night.
You have control over your Des Moines smart lights
The flexibility to schedule your lights is a nice advantage of your Des Moines smart lighting. Practically all smart lighting can be managed in different methods, giving you the versatility to activate or deactivate them at a set time. You are also able to have them run on a timer, manage them in conjunction with sunrise or sunset hours, or you can set various personalized routines to suit your unique requirements. When using the Vivint smart home application, you can have your lights do exactly what you need and when the time is right, including dimming or brightening according to a pre-programmed schedule.
Smart lighting is inexpensive and energy efficient
Long-lasting LED smart bulbs lower your energy usage much more than the light bulbs you once used and aren't hot to the touch. You might increase your money savings with the help of a smart hub, built-in motion sensors, the Vivint cell phone app, or integrating with other smart home components. You will find that you've created a custom illumination plan in your very own residence that utilizes and conserves energy like you've never thought possible.
Then expand beyond smart lighting
One of the great benefits of the Vivint smart home design is its ability to protect your entire home, including not only smart lighting but video doorbells, smart locks, inside and outside surveillance, smart thermostats, overhead door automation, and many other features. When you have complete control of your home's automation and protection, your home is more secure than ever before.
Explore Des Moines smart lighting from Vivint
If you want to upgrade your standard lighting to powerful smart lights, you must explore what Vivint will do for your property. Our smart home installations can make your residence a safer and more efficient place while optimizing your lifestyle. Simply dial (515) 972-5232 and get your smart home today!