What to look for in a home security camera in Des Moines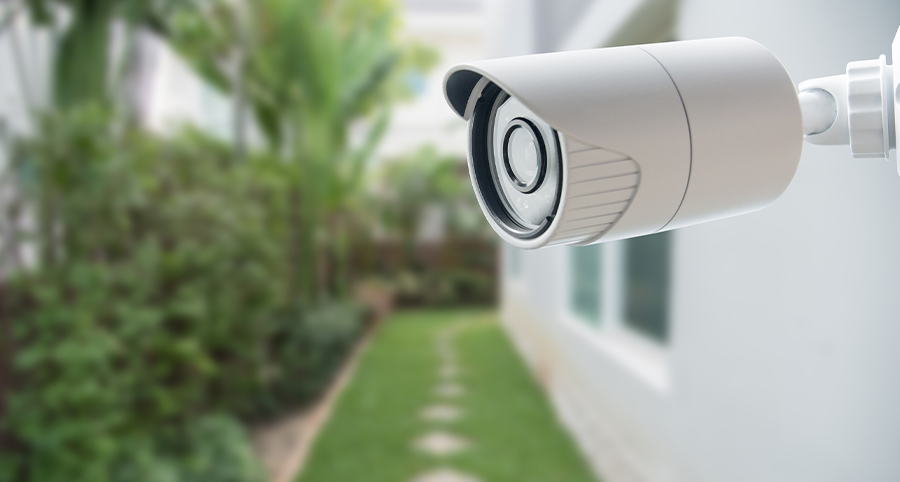 So many people in Des Moines want to see what's going on at their property when they are not home This is a primary reason why security cameras are some of the best components to consider as you customize your smart home's security. Although independent cameras are effective when set up appropriately, they're even more powerful when integrated into your residence's comprehensive system.
Have you often wondered what to look for in a home security camera in Des Moines? You'll be pleased to discover these critical components have more benefits than earlier versions. You may watch real-time streams from indoor cameras or surprise those lurking about with integrated deterrents from outdoor cameras. You'll even have immediate access to your security cameras through a central control panel or smartphone app.
Dynamic features add value to home security cameras in Des Moines
Multifaceted and easy-to-incorporate security cameras will raise your property's defense to a higher level. These vital elements of your security system can be found with an impressive range of features such as bi-directional talk, video storage, and convenient cell phone access. Explore the available options below.
Forceful deterrents: Install a surveillance camera that is able to take action automatically. If odd movement is detected by the Vivint Outdoor Camera Pro, a clear ring of red light will emerge next to the camera lens and a powerful alarm will sound.
Night vision: Dynamic IR night vision capability offers well-defined images of your property any time of day. Your cameras will also keep their visibility as you zoom in on details.
Convenient storage: Choose security cameras with video storage capabilities and the capacity to review clips right from your mobile device app.
Security app: Today's home security cameras in Des Moines are frequently paired to a handy smartphone app. You have the opportunity to watch live streams or saved video and even arm or disengage your system. The Vivint App will post a notification to your mobile device when the cameras are triggered.
Motion detectors: Built-in motion sensors allows cameras to engage when odd action occurs. You'll even receive a message on your smartphone.
Talk to anyone at your door or members of your family: Would you welcome the chance to contact your children after school? Do you have a delivery person at your doorstep? The latest residential security cameras, including the Vivint Doorbell Camera Pro, provide convenient 2-way communications so you are able to speak to anyone detected by your camera.
Field of vision: Generally speaking, your exterior cameras should provide at least 120° of viewing perspective. For example, the Vivint Outdoor Camera Pro boasts 140° views.
Configurable zones: This feature gives you the chance to program the specific area you wish your camera to supervise. This can be helpful to limit what you record as you wouldn't require alerts each time an automobile drives by on the street.
Customize your own smart home
You now know what to look for in a home security camera in Des Moines. The next step is to design your own customized Vivint smart home. Call (515) 972-5232 to start or complete the form below to engage our security experts.