How well do home security signs deter intrusion in Des Moines?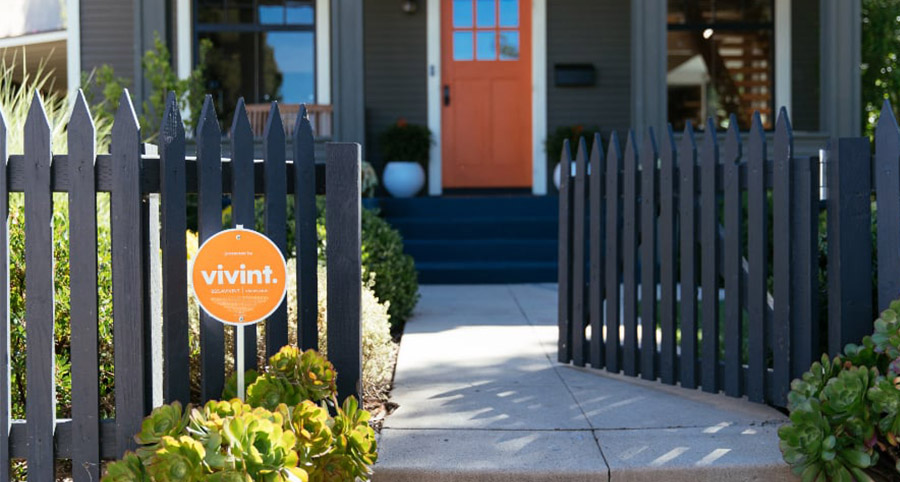 Displaying a sign with a security logo in the front yard can be essential for many home security systems. It cautions possible intruders that your home is protected and that they would be wise to find a more unfortified home to target. However, you shouldn't depend entirely on a basic bit of signage to dseter intrusion in Des Moines. A well-designed alarm system should also contain additional deterrents, like security cameras, smart locking systems, and motion detectors.
Yes, home security signs are able to deter intrusions in Des Moines
Various studies confirm that security signs work when attempting to deter an intrusion. The reasoning is that the thief will see the signage and swiftly determine that your property is way too risky. Ultimately, why worry about surveillance systems and sensors when a burglar can hit a less protected mark in another neighborhood?
Nevertheless, the same studies note that a security sign ranks fairly low as a burglary deterrent. A smartly positioned sign primarily discourages amateur thieves, but veteran crooks might want to see the level of security that is really protecting your property prior to moving on. Other equipment, like outdoor video cameras, are more effective at keeping an intruder away.
Top security components that deter intrusion in Des Moines
Even though security signs can help deter intrusion in some instances, they are not intended to be relied upon as your one and only method of security. Here are a few top deterrent components that can elevate the protection of your home:
Outside security cameras: Positioning a video camera under an eave or directly to the side of the property is more effective than security signs to deter an intrusion in Des Moines. This is especially true if the security camera has a light that shows when it's recording



Video doorbells: The advantage of a doorbell camera is that it stays in the perfect place, directly by your front entryway. A veteran invader also will understand that they sync to your phone through an security app.



Smart locking devices: A smart locking system uses a keypad interface in lieu of a keyhole. These are more challenging to breach and a cinch for you to monitor.



Automated lights: The best strategy to deter a burglar is to make it appear that you are home. Setting lights to come on if your outdoor surveillance detects abnormal movement helps produce this illusion. You may also place your smart lights on a schedule to brighten at set intervals when you're away from home.
The most effective deterrent is a Vivint smart home
If you order a Vivint smart home, you won't have to concern yourself about yard displays and window decals being your primary security measures. Yard displays are an element of your package, but you may also opt for the cameras, locks, and smart light bulbs that put your security on another level. Simply dial (515) 972-5232 or complete the following form to talk with a security professional.