Check Out These Community Safety Tips For Des Moines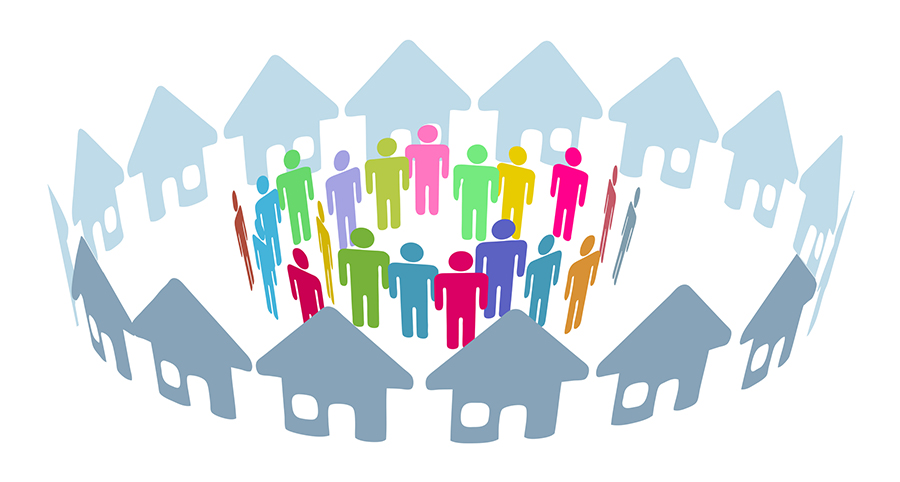 You love where you make your home and want to do everything you can to maintain the safety of your community. When you think about it, your neighborhood and the people in it play a critical role in your life and your children's upbringing. You probably already do things like lock your entrances after nightfall, but what else can you do to encourage safety in your community? Take a second to find out by perusing our top community safety tips for Des Moines.
How to keep your Des Moines neighborhood safe
There are many things you can do to improve the safety in your community, from installing an advanced home security system to just being mindful of what you publish on social media. Review our list below.
1. Invest in your property's security
Investing in your home's protection is also a plus for your community. When you implement an integrated home security system, you're not only dissuading crime at your residence, but you're also helping to keep prospective burglars out of your community. Thankfully, today's smart homes supply more adaptability and security than ever before. You can have lights automatically switch on - an excellent choice when you're not there - and even monitor video surveillance feeds straight from your mobile. Some exterior surveillance systems and doorbell cameras even have integrated deterrents to dissuade prowlers. Connecting your residence to a 24-7 monitoring team is another vital precaution and provides a rapid response if an emergency situation arises.
2. Your neighbors are a vital aspect of your community - get to know them!
You might be shocked by the number of people who really aren't familiar with their neighbors. Building a network of support within your neighborhood is essential. You'll be able to handle minor tasks for one another, like keep up with the mail on family getaways, watch furry friends, and even take notice of unusual occurrences. Some neighborhoods might run their own social networking site. Be sure you've joined, as this is a great way to keep up with what's taking place in your area.
3. Maintain your property
There's certainly merit in having pride of ownership, but maintaining your property has a security aspect too. An untidy yard may be enticing to potential burglars, as it indicates you might be careless about your home's safety as well. Additionally, wild trees and shrubs near entryways can create unwanted hideouts. Keep things properly groomed, and think about using video cameras to keep close watch of your perimeter. Combining your security cameras with motion-detecting lighting is another excellent idea.
4. Don't share too much on social websites
You don't want to attract illegal activity by sharing too much on social networks. Never publicize that you will be out of town, as you never know who's going to be reading your post. Instead, keep this info confidential with trusted neighbors and loved ones who will be watching over your residence.
Do your part to keep your Des Moines neighborhood safe with a Vivint smart home
Now that you have some tips on how to keep your Des Moines neighborhood safe, it's time to act. Contact (515) 972-5232 today to see how you can improve your home's defense. A knowledgeable Vivint agent is ready to help you customize a modern and responsive smart home.