Are wireless smart homes in Des Moines a wise choice?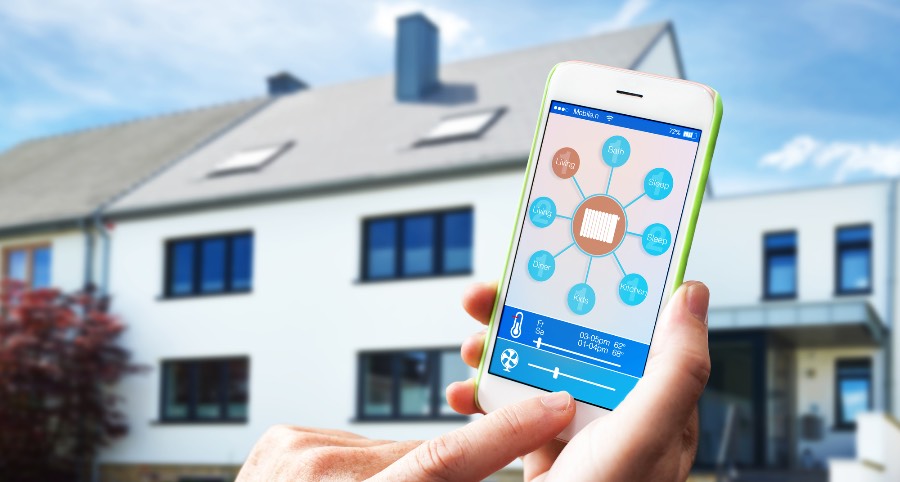 In the not-so-distant past, home security systems were confined to hard-wired devices connected through a lengthy installation process. Those days are over. Wireless technology has transformed the industry and opened up a world of possibilities for homeowners.
Are you trying to determine if a wireless smart home in Des Moines is a good option for you? See what you need to know about wireless solutions.
What you ought to know before going wireless
The core of any wireless network is a secure connection to the internet. Reliable, high-speed internet and a compatible wireless router are the primary elements you'll need. If you haven't updated your router in the last few years, consider making the change now to benefit from the most recent performance enhancements.
If you dwell in a location without dependable high-speed internet or cell coverage, you could be better off with a wired installation. And, it might make more sense from a financial standpoint to remain with a current configuration if you move to a residence already wired for security.
Network and electrical outages can occur no matter where you live. Taking this into account, find security options with battery and cellular backups to stay connected.
What are the advantages of a wireless smart home in Des Moines?
The primary goal of any home security system is to safeguard your family from dangers like break-ins and fire. You can achieve this with hard-wired and wireless systems, but if you intend to utilize the latest innovations, a wireless smart home is your best choice. When you install a wireless system, you can benefit from the following:
● Remote access: Would you enjoy being able to secure your entryways or view real-time footage from your phone? A wireless smart home offers a level of control and access you've never experienced previously. You can investigate or change settings of any integrated devices remotely, such as your smart thermostat or lights.
● Instant alerts: You can not only access your system, but it may also reach you. If a sensor is tripped, an update will be sent immediately to your smartphone app. You'll always be notified when there's a security event, no matter where you are.
● Flexible and scalable: Unlike wired components, you can place wireless alternatives just about wherever you wish. Would you like to have a video camera on your desktop or in your kid's bedroom? No problem! It's also straightforward to remove or add equipment from your wireless smart home.
Potential drawbacks of wireless systems
Despite the fact that wireless smart homes in Des Moines have proven dependable and beneficial, there are a few potential disadvantages. Consider the following:
● You might have to replace batteries. If you incorporate battery-powered tools, there's always the potential for a disruption when the battery dies. However, smart devices will inform you when power is depleting and usually last for several years without needing a fresh battery.
● Placing devices. There might be limitations on how far you may place wireless devices away from the centralized command hub. This isn't likely to be an issue in the majority of homes, but you ought to inquire about the limit before moving forward.
● There's a threat of online hacking. Similar to any other computer network, the risk of hacking exists. But you can greatly lower this risk by implementing hard-to-guess passwords, always updating default settings, and using routers with integrated security.
Customize your Vivint wireless smart home in Des Moines today!
Benefit from everything a wireless smart home can offer by customizing your own with a Vivint agent today. You'll love being able to access and control your Des Moines security system from anywhere. Contact (515) 972-5232 to take the first step toward a more secure and versatile home.